Pink Eiga TV is having a special fall sale! 50% off all orders!
Autumn is a time for baking pies, carving pumpkins, dressing up all sexy and staying in to watch movies! Pink Eiga can help with that last one, I mean we don't bake pies here!
Once you add every film you want in your shopping cart, simply type in the promo code
"pinkfall"
to get 50% off!!!


---


Get spooked by these sexy and scary films! And oh yea, get them for 50% off!!

A Pink interpretation of a modern-day vampire tale!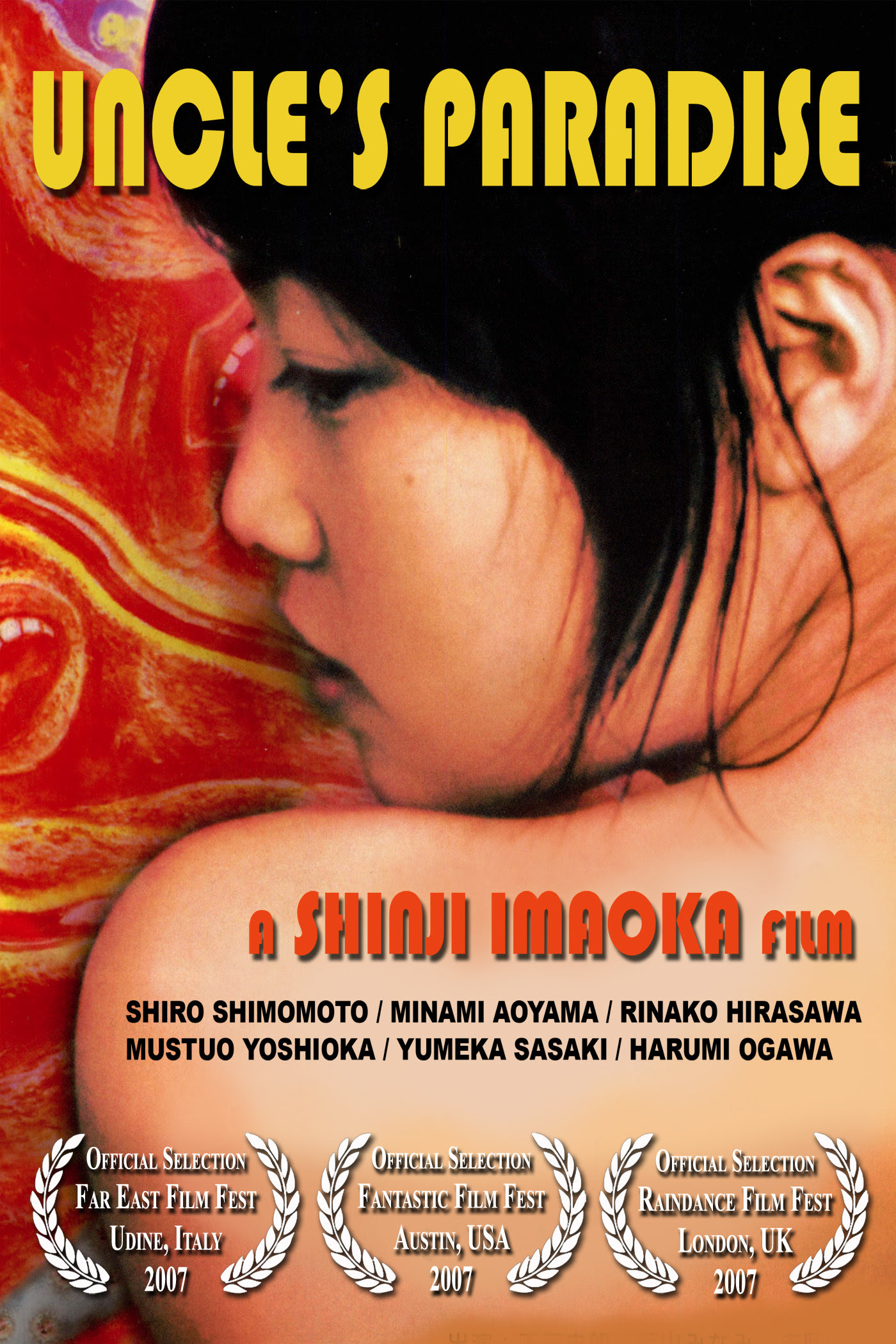 Uncle Takashi cannot be satisfied...even in his nightmares.


Enter the horniest house of horrors ever!

Film reviews!

If you follow us on social media (which you should, why wouldn't you?!) you will see in the past month we've had a fair amount of reviews of Pink Eiga films published, courtesy of the fine people at

Asian Film Vault. Want to get a deeper understanding of our films? Check some of these out! Here are just a couple samples.


"It also doesn't hurt that the film capitalizes on its two leading starlets. With Mashiro giving a strong performance as the innocent Kaede, she comes off as very appealing in her naivete throwing her revenge into jeopardy. Granted plenty of screen time to showcase herself in both lesbian and straight scenes, these come off with far more erotic charges than the other scenes in the film, making her a real standout. It's quite easy to see why she became a major star in this subgenre following this film. Toki comes close to stealing the film with a fantastic performance as well. Her icy cold nature and sensuous performance are greatly appreciated, and the numerous scenes of her performing with her various captors are quite appealing leaving several steamy scenes in her wake. Especially memorable is their training session together, which is a fantastic mixture of erotic and somewhat torturous tactics."


"Working as a comedy, there's much to like with this one. The silly premise of Munroe's healing prowess is put to use with some fine visual gags of her working on men with deformities or a history of sexual inadequacy carries the first half of the film in fine form. The sight of her performing blowjobs to blind people or those in wheelchairs before being miraculously cured offer some fine comedic moments. Even funnier is the proprietor Bibi Kin played by Jimmy Tsuchida who is the very definition of spastic as he hawks the live performances. Some of the other side characters at the brothel elicit some laughs as well, making for a solid and engaging comedic effort. This might be the film's lone weakness as some out there might find the goofiness off-putting. Despite this, the film's atmosphere makes it obvious that 'Whore Angels' is going to be silly overall and it gets weirder the deeper it goes. "