2017 is on its way out of here! Let's send it off the right way, with some fantastic Pink Eiga deals!
We're celebrating the last days of the year by continuing our Holiday Flash Sale! Now through the end of the year you can download a digital copy of our Pink Eiga classics, as well as a few other favorites, for a dollar off. Normally $4.95, everything in our "Holiday Flash Sale" category is only $3.95!! Titles like Blind Love, Ninja Pussy Cat, and Whore Angels (which is actually a Christmas movie!) Don't miss out on this, it won't be around forever!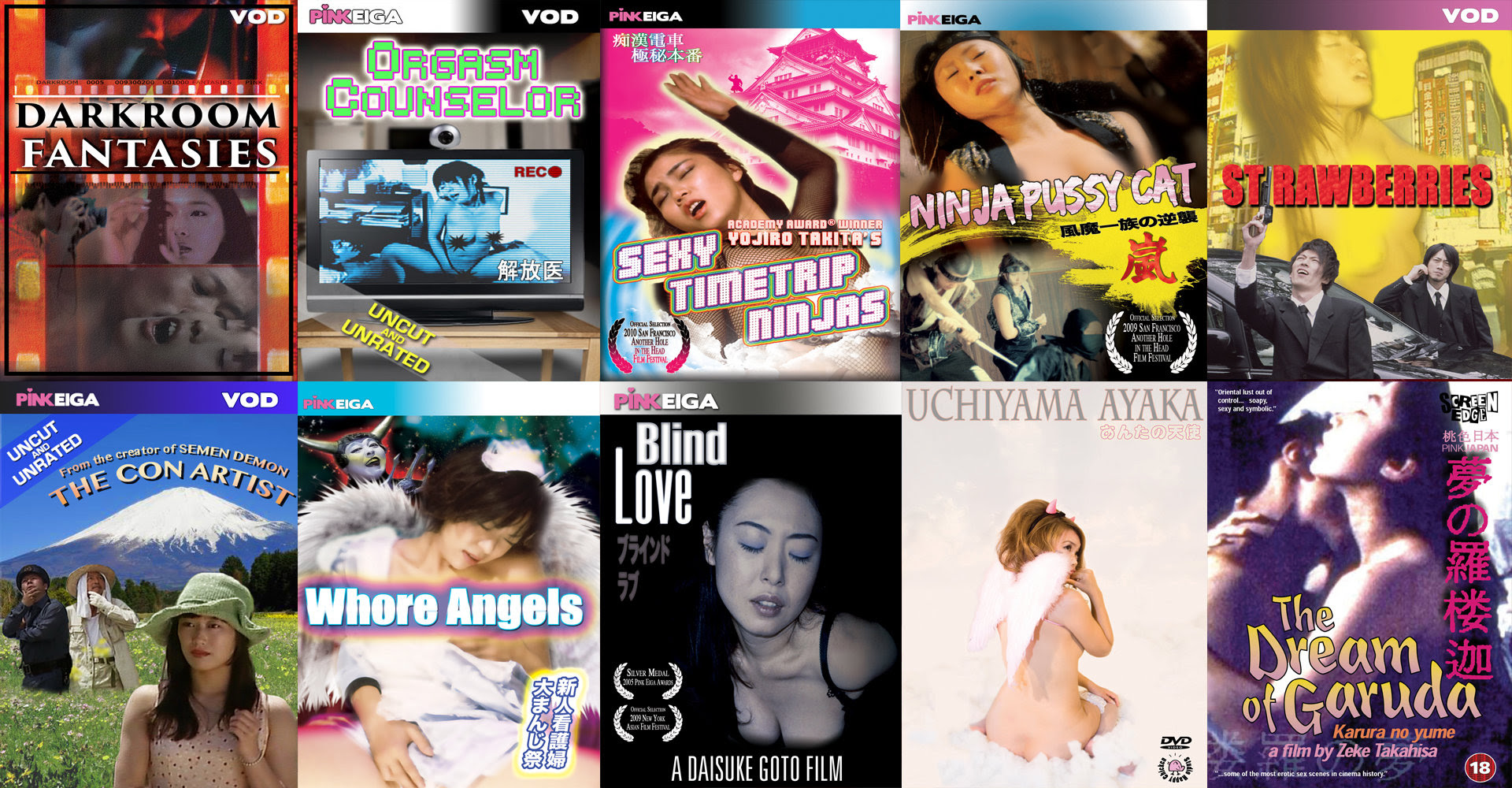 ---

As a part of this end of the year sale, Pink Eiga TV is also introducing a special offer to our customers! From now until the end of the year, any customer who spends at least $5 in our store will receive a promo code that is good for a free download!

Once you check out and spend at least $5, we will send you a promo code to the email address that you have given. Pick any digital download you want, and at checkout enter the promo code provided! It's that easy! Look at it as a little gift from us thanking you for another great year of Pink Eiga!

Limit 3 free downloads per email address.

---


Pink Eiga is releasing the long anticipated sequel to Educating Yuna, Educating Yuna 2, in January of 2018!
2006
61 mins.

Mari Yamaguchi is back as Yuna, who has tried to carry on with her life in a more normal fashion, but cannot deny her desires to feel ropes against her skin once again...



PinkEiga.com is also joining in on the fun!
If you're a diehard Pink Eiga fan, then you already know that we still offer many of our classic titles on DVD! We know that our fans our not only fans of cult Japanese films, but also collectors, and fans of physical media. Sometimes you just want to relax on the couch, pop in a DVD and hit play! Also, those bonus features are always great.

During our Pink holiday sale, all of our DVDs are marked down to $9! But that's not all! EVERY DVD ORDER will receive a free gift! Here are some of your options...